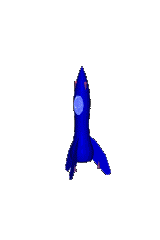 After hearing the brief history of Papercrete, we watched a video by Mike McCain, the developer of the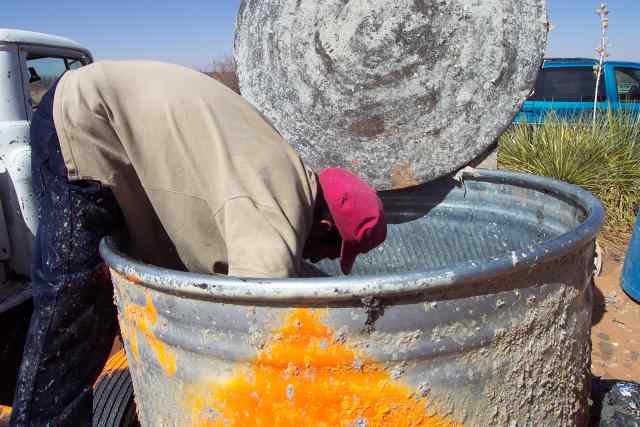 3rd world tow behind mixer which made papercrete practical for the owner builder. This video can be purchased through Sunstar-Solutions.com, 915-921-1116, be sure to mention that you saw it here (not that we make anything from it, just to let them know where it's coming from).
Watching Mike McCain pour huge slabs and blocks of papercrete got everyone started thinking about all the possibilities of this wonderful material. While everyone was in the thinking mode, Sharon Eby-Martin explained some basic principles of passive solar design, and then Val Wilkerson gave information on how to get financing for a home. The conclusion was that owner-builders are pretty much on their own for financing.
We broke for lunch, an excellent vegetarian meal prepared in the Mexican style by Sharon Eby-Martin.
Next came a session by John Hall on building a mixer that will make 150 gallons of papercrete in less than half an hour, with most of that time used to fill the mixer with water.
Once everyone was familiar with the way the mixer is put together, we started mixing with the two mixers that were on site. Five mixer loads later we had 40 new triangles molded,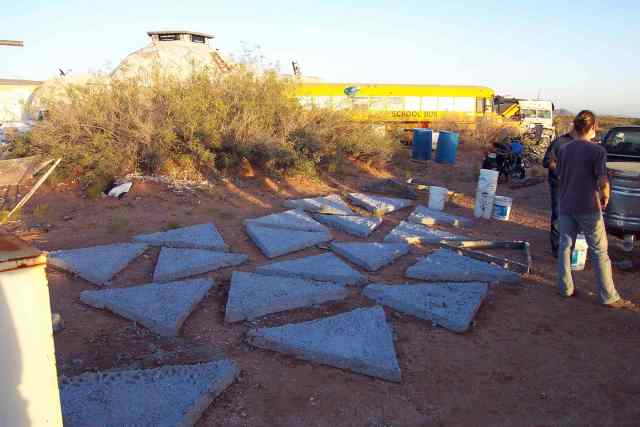 out of the 105 that are needed for the complete 5/9 dome. We knew that we would not get all 105 done, but everyone had a chance to play with papercrete and see how easy it is to work with. One of the most amazing things about papercrete is that you don't get dirty hands from working with it.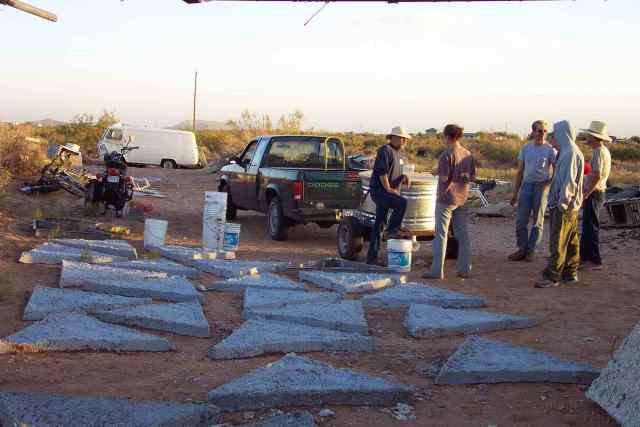 After a long day, many stayed for further informal discussion (OK, a bull session).
Previous
Next